If you have ever heard (or happen to believe) that Bitcoin is primarily a tool used by criminals, stop and take a quick sample of your friends and family that you suspect may own bitcoin, and then ask yourself how many are known criminals.
The default assumption is generally founded on a view that bitcoin is inferior to the dollar. Your favorite Senator or Treasury Secretary may occasionally make the claim, but thankfully, bitcoin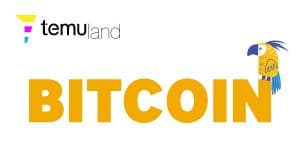 Bitcoin is a decentralized digital currency that can be sent from user to user on the peer-to-peer bitcoin network without the need for intermediaries.Learn more is not for criminals; it is however for everyone.
Bitcoin

Bitcoin1$ 28,059.510.18%-6.01%-15.89%details is superior to any form of money that has previously existed, principally as a function of its fixed supply. And regardless of how many point-of-sale transactions bitcoin may facilitate daily, it is used every day as a censorship-resistant and inflation-resistant form of savings.
Without doubt, bitcoin is definitely used by the likes of drug dealers and nefarious characters on the dark web. However, it would be irrational to believe that is its primary use or to believe bitcoin should be banned because of it.
Using the mail to send a letter to mom is not a crime. But using the mail to send drugs is mail fraud. Similarly, using the dollar
Fiat money is a government-issued currency that is not backed by a physical commodity but rather by the government that issued it.Learn more to purchase flowers for mom, perfectly fine. But buying narcotics with dollars (or bitcoin), that's a crime. Despite criminal use, no one is calling for the ban of roads, the internet, mail, etc.
Believing bitcoin should be banned because drug dealers use it would be no different than calling for a ban on the dollar for the same reason.
Allegation #01
Only criminals use bitcoin