H
Hyperbitcoinization is a state where Bitcoin

Bitcoin1$ 37,184.030.18%-6.01%-15.89%details becomes the world's dominant form of money.
As more individuals and groups around the world realize the advantages of a borderless, censorship-resistant and natively digital system for transacting value, a critical mass of users will eventually fuel currency demonetization and the replacement of our world's ingrained financial institutions and world powers with a more equitable, publicly-driven system.
Because this is such a foundational change for our world, definitions of hyperbitcoinization are wide-ranging and all-encompassing.
Bitcoin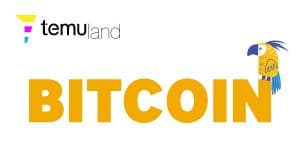 Bitcoin is a decentralized digital currency that can be sent from user to user on the peer-to-peer bitcoin network without the need for intermediaries.Learn more
will begin to assume money's traditional roles and gain institutional and government support. It will become all money and form the backbone of a new global economy.
"
Better to die fighting for freedom then be a prisoner all the days of your life.
Check out these
Complementary products