Blockchain Bubble or Revolution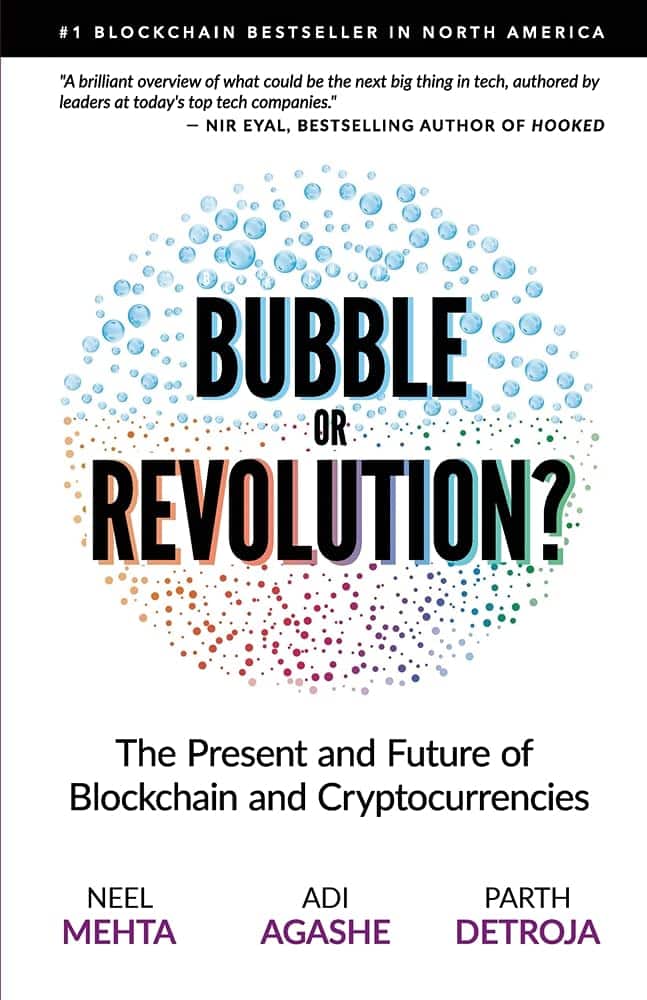 Featured
Review
The BEST blockchain book out there – great explanations and thorough analysis!
As an MBB consultant for the tech industry, I have spent a lot of time trying to get a good understanding of blockchain and its future. Bubble or Revolution is the only book I have read that does exactly this. It does a fantastic job of explaining how blockchain technology works (about one fourth of the book). I really like how the authors use creative metaphors to explain what is happening behind the scenes – I feel like I can now explain how tech works to a 5th grader.
The remaining three fourths of the book focuses on the use cases for blockchains and cryptocurrencies in the form of case studies and research (other books like Blockchain Basics spend 60% of the book explaining the tech in micro details that are irrelevant). There is a lot of thoughtful analysis when dissecting these case studies that helped me understand some of the shortcomings and weaknesses of blockchain technology.
I have read a lot of overly bullish books (like Blockchain Revolution), but Bubble or Revolution differs in that it offers frameworks for helping you understand in what use cases the pros of blockchain technology outweigh the cons. The authors do a fantastic job of making predictions on how major countries (e.g. China) and major companies (e.g. Facebook and Microsoft) will adopt blockchain and the reasons behind it.
If you are looking for an easy to understand overview of how blockchain works, why it matters, AND where the technology is headed from an unbiased perspective, I'd highly recommend checking out Bubble or Revolution!