Bitcoin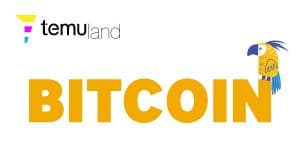 Bitcoin is a decentralized digital currency that can be sent from user to user on the peer-to-peer bitcoin network without the need for intermediaries.Learn more is the key to solving Climate Change w/ Jeff Booth • Contrarian Climate Ep. 1 • The Impact
This week we spoke with Jeff Booth the author of "The Price of Tomorrow: Why Deflation is the Key to an Abundant Future."
Jeff Booth is a technologist who is bullish on Bitcoin and cryptocurrencies. Jeff Booth is an advocate for Bitcoin and sees Bitcoin as necessity within individual's investment portfolio (Disclaimer: Not Financial Advice). Tesla bought $1.5 Billion in Bitcoin today and it shows how Jeff Booth is right about the financial system needing to move to a decentralized currency like Bitcoin.
Subscribe to The Impact!
Jeff Booth's Book
Jeff Booth's Twitter
Follow Swarnav on Twitter
Follow Aaron on Twitter
Timestamps:
0:00 Intro
0:53 Meet Jeff Booth
1:42 Jeff Booth's Thesis
3:38 Inflation vs Deflation
6:22 Renewable Energy & Deflation
31:00 Technology Innovation
41:00 Transition to Bitcoin
1:20:50 Jeff Booth's Personal Journey
The Impact is a publication providing analysis on emerging technologies and trending news in the clean-tech space — Op-Ed pieces written by operators within the industry.