After every 210,000 blocks mined, or roughly every four years, the block reward given to Bitcoin miners for processing transactions is cut in half.
This cuts in half the rate at which new Bitcoin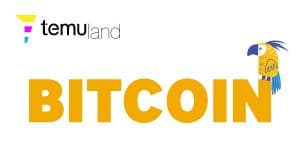 Bitcoin is a decentralized digital currency that can be sent from user to user on the peer-to-peer bitcoin network without the need for intermediaries.Learn more is released into circulation. This is Bitcoin's way of using a synthetic form of inflation that halves every four years until all Bitcoin is released and is in circulation.
Bitcoin uses a system called proof of work (PoW)
Proof of work (PoW) is a decentralized consensus mechanism that requires members of a network to expend effort solving an arbitrary mathematical puzzle to prevent anybody from gaming the system.Learn more. This means that miners must prove they have put forth effort in processing transactions to be rewarded.
This effort includes the time and energy it takes to run the computer hardware and solve complex equations
"Hashrate" refers to the total combined computational power that is being used to mine and process transactions on a Proof-of-Work blockchain, such as Bitcoin and Ethereum.Learn more. The term mining is not used in a literal sense but as a reference to the way precious metals are gathered.
Bitcoin

Bitcoin (btc)1$ 66,202.25-0.89%4.41%16.13%details miners solve mathematical problems and confirm the legitimacy of a transaction.